House Democrats' Antisemitism Problem Isn't Going Away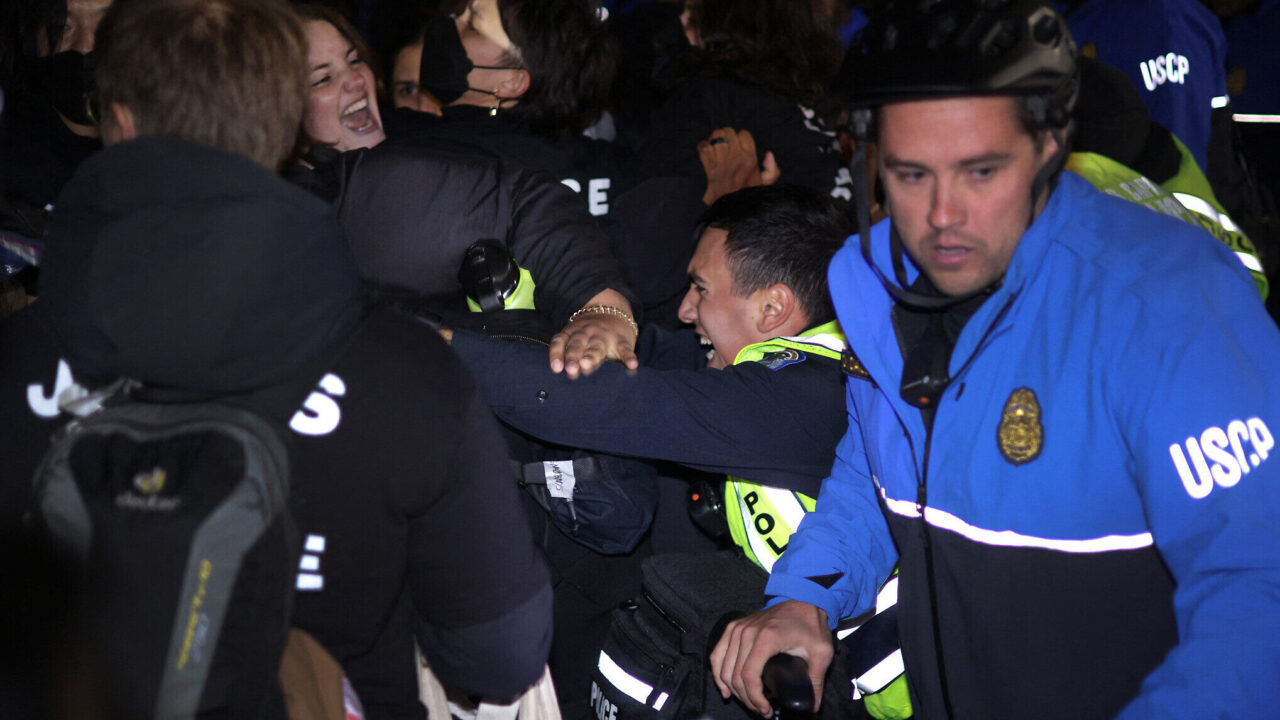 Wednesday night, an anti-Israel riot broke out at the DNC where:
six police officers were left with injuries,
multiple officers were pepper sprayed by demonstrators,
and one rioter was arrested for assaulting officer – "allegedly 'slam[ming]' an officer 'into a garage door' and "punch[ing] [a] female officer in the face."
It took nearly a day later for House Democratic Leadership to break their silence on the riot (despite being in the building when it happened).
Yet nowhere in their statement did they condemn the attacks against Capitol Police nor condemn the antisemitic protests.
Meanwhile, Democrat leaders are still allowing the "Hamas Caucus" to run wild:
"While House Republicans continue to clearly and firmly stand with our ally, Israel, House Democrats would rather placate violent rioters and their antisemitic liberal colleagues. It's despicable," said CLF Communications Director Courtney Parella.