House Democrats' anti-Semitism problem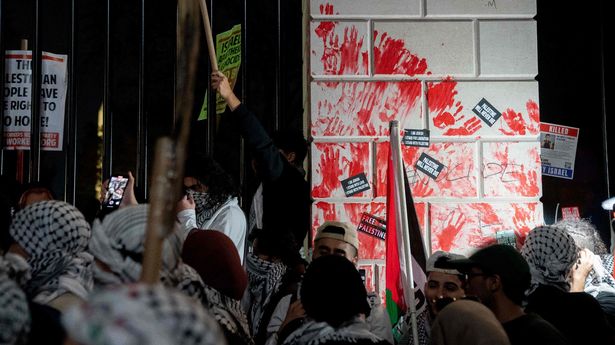 It's been one month since the terrorist group, Hamas attacked Israel on October 7th, when at least 1,400 people were killed and another 200 civilians and soldiers were abducted from Israel.
Since then, House Democrats' "Hamas Caucus" has been loud and proud:
And House Democrats continue to show their true colors.
Remember 15 House Democrats voted against condemning Hamas terrorism, and many Democrats won't denounce the blatant anti-Semitism from their own colleagues and refuse to return their campaign cash.
Even President Biden remained silent, as pro-Palestinian protesters smeared paint and spewed anti-Israel hate at the White House gates.
And we've learned that pro-Hamas activists are being funded via the liberal dark money network, including through ActBlue and Arabella Advisors.
"America should proudly stand with our greatest ally in the Middle East, Israel – full stop," said CLF Communications Director Courtney Parella. "Unfortunately, House Democrats refuse to even stand up against their own colleagues, who are amplifying dangerous anti-Semitism. They should be ashamed."