Goroff Fails to Disclose $25,OOO,OOO, Violating Ethics Rules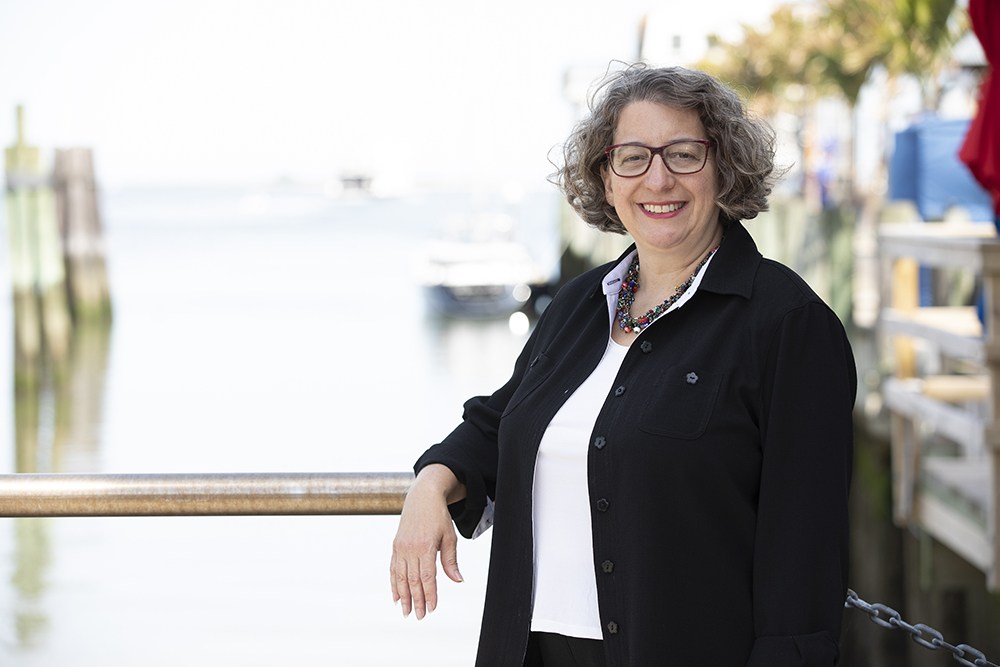 Nancy Goroff failed to disclose millions of dollars in her financial disclosure raising concerns about what else Goroff is hiding from New Yorkers.
According to a bombshell new expose, Goroff "did not report the underlying holdings in those accounts, which runs afoul of congressional disclosure rules designed to safeguard against conflicts of interest."
Lying and unethical. You can't trust Nancy Goroff.
In case you missed it…
NY Dem Fails to Disclose More Than $25 Million in Personal Financial Holdings
The Washington Free Beacon
Collin Anderson
9/25/2020
https://freebeacon.com/2020-election/ny-dem-fails-to-disclose-more-than-25-mil-in-personal-financial-holdings/
New York Democratic congressional candidate Nancy Goroff failed to disclose more than $25 million in personal financial holdings while loaning her campaign more than $1 million—a potential violation of House ethics rules, according to an election watchdog.
Goroff, who is in a tight race against Republican incumbent Lee Zeldin, reported between $5 and $25 million in a Vanguard brokerage account in her latest financial disclosure. Goroff also holds up to $200,000 between three retirement accounts, according to the disclosure.
The Democrat, however, did not report the underlying holdings in those accounts, which runs afoul of congressional disclosure rules designed to safeguard against conflicts of interest. House rules require congressional candidates to disclose the "specific stocks, mutual funds, or other assets" within an investment account.
"The whole point of candidate financial disclosures, generally, is to give a full and complete picture of the candidate's financial circumstances," Kendra Arnold, executive director of ethics watchdog Foundation for Accountability and Civic Trust, told the Washington Free Beacon. "Just saying you have a general account really doesn't give a full and complete picture, because we don't know what the candidate is actually invested in."
Goroff's underlying investments could weaken her allies' attacks against Zeldin. The Democratic Congressional Campaign Committee, which added Goroff to its "Red to Blue" program in August, has criticized Zeldin for "failing to hold drug companies accountable as they jack up the costs of prescription drugs."
Goroff's disclosure also shows up to $5.35 million in various bank accounts, a rental property worth up to $1 million, and a family trust with assets of up to $25 million. More than $1.15 million of the Democrat's campaign cash—43 percent—has come out of Goroff's own pocket. Zeldin, meanwhile, has yet to loan his campaign any personal money.
Under House ethics rules, candidates disclosing a brokerage account "must provide information about specific holdings of the account in the same detail as assets and income held outside an account." Arnold told the Free Beacon that such disclosures help determine potential conflicts of interest.
"Let's say stock was owned in a company—you'd want to know that to know whether or not, for instance, a legislator introduced a bill that would benefit the company," Arnold said. "However, there are investments—for example, an index mutual fund—that usually don't present conflicts of interests. But the only way to know if a candidate is invested in something like that is if they disclose it."
Ethics rules also assert that candidates disclosing individual retirement accounts "must either have a listing of the individual assets held within the account or an indication that the account is held in 'cash.'" Goroff's disclosure makes no such indication. The House Ethics Committee's 2019 financial disclosure instruction guide calls the failure to disclose specific holdings in a retirement account "the most common error made by filers."
Goroff, who did not respond to a request for comment, earned roughly $83,000 as a Stony Brook University chemistry professor in 2019, according to her disclosure. Her ex-husband, Glen Whitney, worked at New York-based hedge fund Renaissance Technologies for a decade before leaving the firm in 2008. Its founder and chairman, billionaire Jim Simons, is a major liberal donor, contributing more than $20 million to Democratic candidates and groups in the 2020 cycle alone—including a $2,800 donation to Goroff in September 2019.
Goroff, who won her June primary by fewer than 2 points, will face Zeldin in November. Despite his lack of self-funding, Zeldin has a strong financial advantage in the race, raising $4.8 million to Goroff's $2.7 million as of June 30. Zeldin also holds nearly $2.7 million on hand, compared to Goroff's roughly $324,000. The nonpartisan Cook Political Report rates the race as "lean Republican."