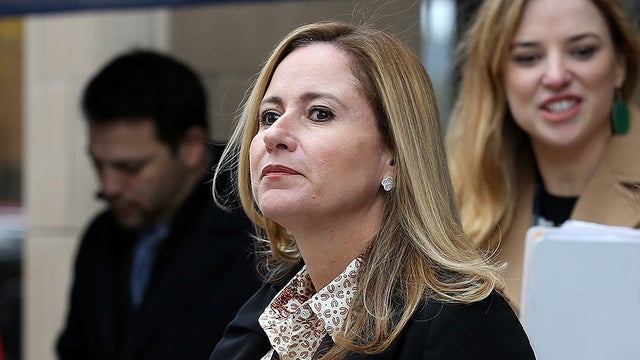 Debbie Mucarsel-Powell's husband is a lightning rod for bad headlines.
The FBI just raided the office of Ukrainian oligarch Igor Kolomoisky – the former employer of Debbie Mucarsel-Powell's husband – concerning an alleged money laundering scheme that occurred while her husband served as general counsel for the company.
FBI raids offices in Cleveland building tied to Ukrainian oligarch – agents searched the offices of the Optima Management Group and have served search warrants in Miami related to a probe involving Ukrainian oligarch Igor Kolomoisky https://t.co/Qc7DXQMfij

— Wendy Siegelman (@WendySiegelman) August 4, 2020
Remember: DMP accepted laundered donations from Kolomoisky as recently as 2018, and her husband's shady business dealings also caused her headaches when it surfaced he took coronavirus relief funds away from South Florida small businesses to bail out his massive corporation earlier this spring.
How shady is this guy and why does Congresswoman Mucarsel-Powell defend him?