Dems' handwringing continues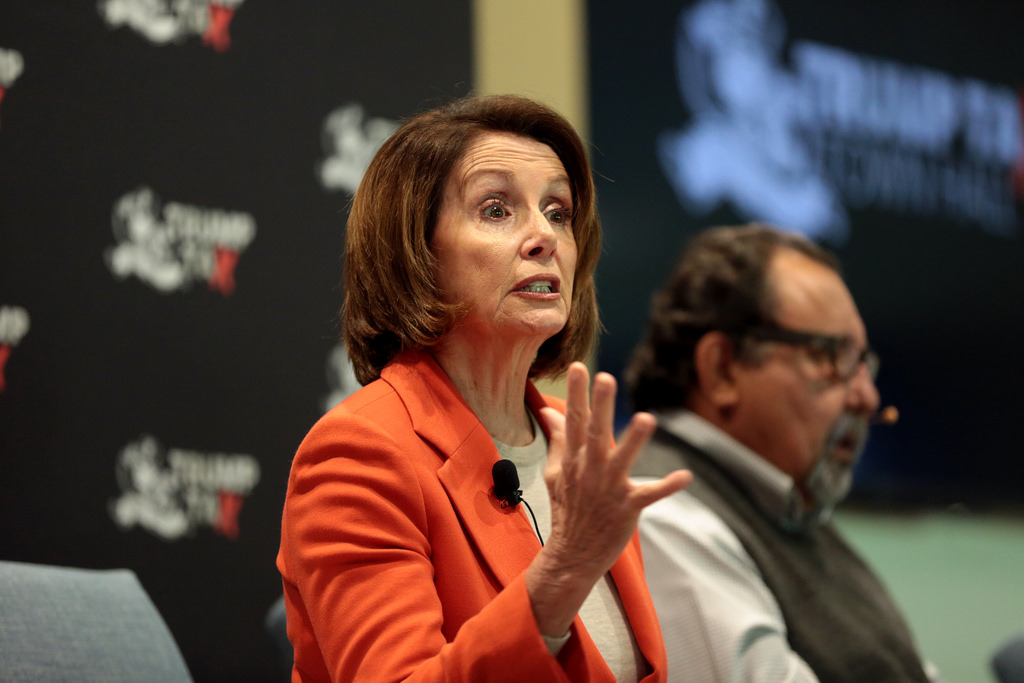 House Democrats' handwringing continues today as they recognize their embrace of socialism and out of touch ideas like "defunding the police" are behind their devastating losses last week.
One other reason? "Relentless" ads from Congressional Leadership Fund that "swarmed vulnerable incumbents" and an advertising strategy that CLF's Dan Conston told POLITICO came "after the better part of a year testing the most effective ways to lay out the Democrats' economic agenda as well as their most radical ideas."
In case you missed it…
Inside the House Democrats' post-election reckoning
POLITICO
Sarah Ferris, Heather Caygle and Ally Mutnick
11/13/2020
https://www.politico.com/news/2020/11/13/house-democrats-post-election-reckoning-436335
If Democrats had any hope of seizing back a GOP seat in Virginia's Trump country in 2020, it rested with Cameron Webb.
Webb — a Black doctor who served in the Obama and Trump administrations — was running against a far-right Republican who was underfunded and opposed gay marriage and birthright citizenship. But in the end, Webb's message of strengthening health care and rising above partisanship was drowned out, and he lost by 6 points.
"My opponent only talked about three words: Defund the police," Webb told a group of House Democrats on a private call this week, according to several sources on the line.
But it's clear the GOP's weaponization of left-wing slogans like "defund the police," while important, was not the only reason that the party is on track to lose at least seven seats in the House.
Interviews with nearly three dozen lawmakers, aides and consultants reveal a growing acknowledgment that the party's campaign arm made several key strategic errors: it underestimated Donald Trump's popularity, relied too much on polls and failed to heed the warnings of its most vulnerable members.
A dozen races remain uncalled, and Democrats caution they won't have all the answers for months. But many in the party are warning that the biggest priority for the Democratic Congressional Campaign Committee must be overhauling its message. They say it needs to craft a proactive campaign that counters GOP attacks on everything from Medicare for All to fracking — if they have any hopes of keeping their majority in 2022.
"There were ads being run all over the country about socialism and about the Green New Deal and in some parts of the country that didn't help," Rep. Emanuel Cleaver (D-Mo.) said in an interview. "I think it would be irresponsible for a person in our family — in the Democratic Caucus family — who is concerned about it not to mention it."
…
Most endangered Democrats struggled to counter the flood of GOP ads on the issue: Republicans aired roughly 70 different broadcast ads that mentioned "defund the police," according to data from Advertising Analytics, a media tracking firm.
The Congressional Leadership Fund, a top GOP super PAC, said they saw the early potential of those hits, making them at least somewhat confident they could help overcome the sheer amount of campaign cash that Democrats had.
"Democrat advertising barely uttered a word besides Donald Trump and preexisting conditions and these were messages that just did not move voters down-ticket," said CLF President Dan Conston. "We spent the better part of a year testing the most effective ways to lay out the Democrats' economic agenda as well as their most radical ideas, when 'defund the police' came up as a core issue."
In a Staten Island-based seat with a large population of cops and firefighters, CLF saw Democratic Rep. Max Rose's image rating drop 21 points in the months after they began airing "defund the police" spots.
Republicans were relentless as they aired 30-second attack ads that swarmed vulnerable incumbents. In red-leaning districts, such as Democratic Rep. Anthony Brindisi's (D-N.Y.) in upstate New York, the "defund the police" ads
emphasized violent protestors and looters. In a purple suburban Philadelphia seat held by GOP Rep. Brian Fitzpatrick, who won reelection, the ads featured a mom who worried a smaller police budget would make her family less safe from robbers.
Democrats tried repeatedly to combat these law-and-order attacks. Some, like Rose, an Army veteran, vowed in a TV ad never to defund law enforcement. And money was not the issue — Democratic candidates were outspending their GOP opponents by a nearly 2:1 ratio in the final weeks. Yet they struggled to overcome the hits.
Rose — who conceded on Thursday — is among the nine Democratic incumbents who lost so far. As of Thursday, the House GOP was poised to gain seven seats.
…
Read the full story from POLITICO here.