Dangerous misinformation alert!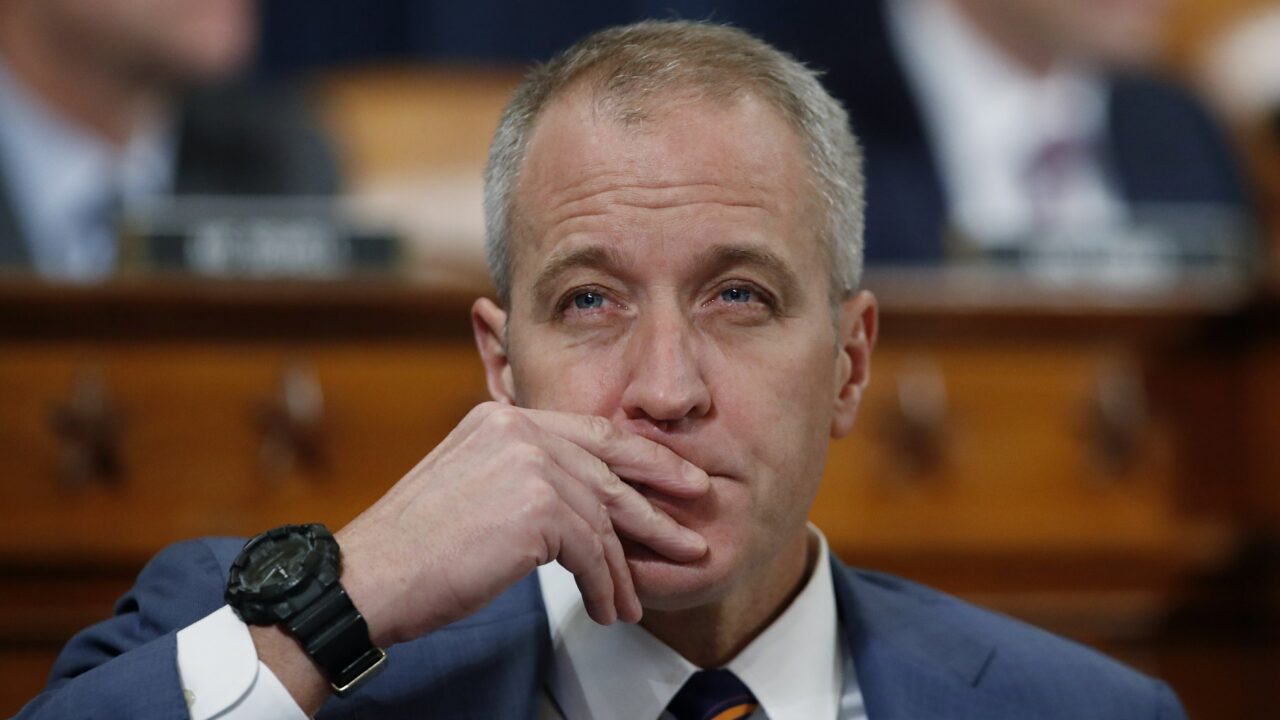 House Democrats launched their brilliant game plan to keep the House this week and…  it didn't go well.
Not only was their "strategy" quickly condemned by left and right alike (see here here here here) but their dangerous misinformation was also called out by the Washington Posts' fact-checkers today who condemned their ads as: "ridiculous" "highly misleading" "deceptive" and "certainly worthy of Pinnocchios."
Dems keeping the House is going to require a lot better than sloppy work like this, guys!
In case you missed it….
Democratic Attack Ads Misleadingly Link Swing-District Republicans To QAnon
Washington Post
Salvador Rizzo
February 4, 2021
https://www.washingtonpost.com/politics/2021/02/04/democratic-attack-ads-misleadingly-link-swing-district-republicans-qanon/
 The House Democrats' campaign arm is running new ads linking some vulnerable Republicans to QAnon…
The new ads from the Democratic Congressional Campaign Committee (DCCC) portray scenes from the Jan. 6 riot as a narrator says, "Trump and Republicans in Congress sided with the violent QAnon mob."
Rep. Marjorie Taylor Greene (R-Ga.), a conspiracy theorist who has promoted QAnon and called for the deaths of Democrats, shows up in the ad. So does Rep. Lauren Boebert (R-Colo.), who dabbled in QAnon but then distanced herself. Both are fair game for the DCCC ads.
Then the ads pivot to much less extreme Republicans from swing districts, all painted with the same QAnon brush.
"QAnon, a conspiracy theory born online, took over the Republican Party, sent followers to Congress, and with Donald Trump, incited a mob that attacked the Capitol and murdered a cop," the narrator says in all the DCCC ads. "Then Trump and Republicans in Congress sided with the violent QAnon mob."
All of the Republicans in the DCCC ads voted against Trump's second impeachment, for inciting insurrection at the Capitol. However, some of them criticized Trump's conduct on Jan. 6 or called for a censure. Some of them voted to condemn QAnon in a nonbinding resolution from October.
Others voted against certifying the electoral college votes from Arizona or Pennsylvania, which President Biden won despite false claims to the contrary promoted by Trump, QAnon and others. …
Because of the variety of GOP positions and statements here, we will forgo overall Pinocchio ratings for the ad. Suffice it to say, it is highly misleading to suggest that the Republicans being name-checked support QAnon, like Greene has. In several cases, the only supposed qualification for standing with QAnon is voting against Trump's second impeachment. That's ridiculous and certainly worthy of Pinocchios.