Crooked Cartwright cashes in (again!)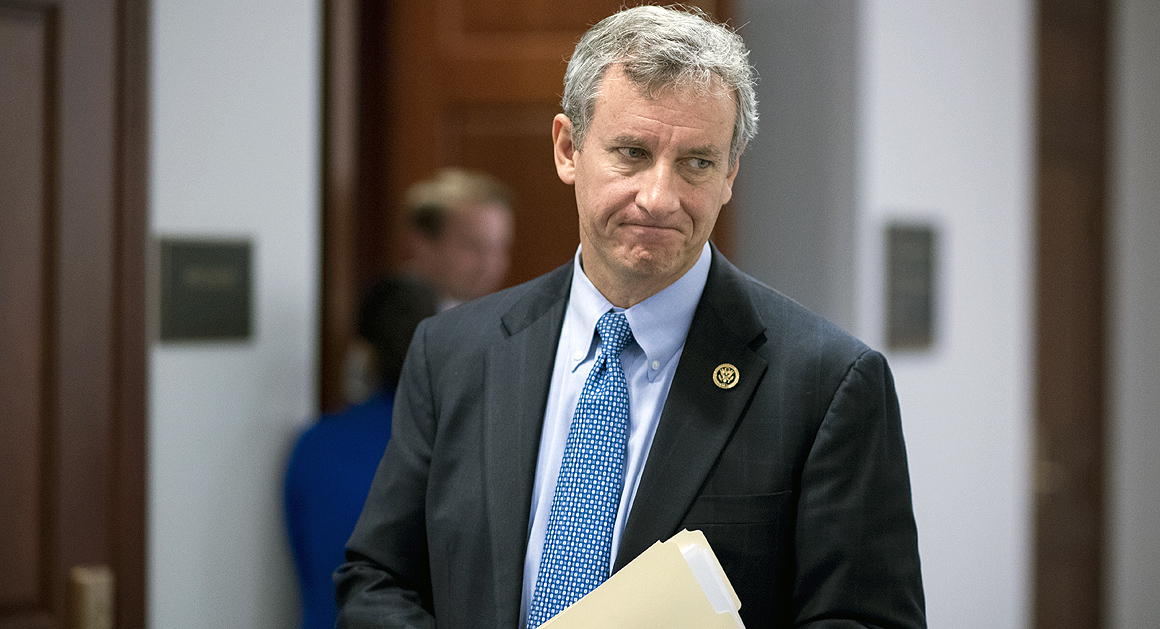 Crooked Cartwright is at it again with *yet another* scheme to pad the bottom line of his family law practice.
In recent days, numerous headlines have surfaced indicating that Crooked Cartwright's family law practice (where he still enjoys a profit-sharing agreement) has cashed in on as much as $1 million in taxpayer funding from the coronavirus relief programs intended for small businesses.
Cartwright's selfish money grab is, of course, made all the more absurd given that he took to Twitter to complain about other companies taking money and shutting out small businesses. Maybe he just didn't think he'd get caught?
In case you missed it… here's what folks are saying about Crooked Matt Cartwright's latest scheme:
POLITICO: New data shows lawmakers secured millions in small-business aid
"Munley Law, a Scranton, Pa., law firm, received between $350,000 and $1 million in funds from the Paycheck Protection Program. The firm is closely tied to Cartwright. Cartwright worked there for 25 years before being elected and his wife, Marion Munley, is a partner there. It was founded by her father Robert, who died in December.
Cartwright still has pension assets being held in the firm's profit sharing plan, a spokesperson for Munley Law told POLITICO last year.
The connection has been scrutinized by conservative groups in the past, who alleged that Cartwright would benefit from a bill he sponsored to raise the minimum liability insurance level for truckers. The firm specializes in trucking and auto litigation.
Morning Call: Which Lehigh Valley businesses received federal PPP loans to help weather the coronavirus crisis?
"A Scranton law firm closely tied to Democratic Rep. Matt Cartwright received between $350,000 and $1 million. Cartwright worked at Munley Law before being elected to Congress, and his wife, Marion Munley, is a partner there. The firm and Cartwright's office told Politico that he did not assist Munley with obtaining the loan."
USA Today: Here's who got PPP loans: Devin Nunes' winery, Nancy Pelosi family business
"A Scranton, Pa., law firm employing the wife of Rep. Matt Cartwright, D-Pa., as a partner. The Munley law firm, where Marion Munley is a partner, received a loan between $350,000 and $1 million."
New York Post: Firms tied to Democratic lawmakers, their spouses got millions in PPP loans
"Meanwhile, Rep. Matt Cartwright's former law firm, Munley Law, where his wife still works, took between $350,000 and $1 million in coronavirus loans, according to the SBA. Cartwright's wife, Marion Munley, also sits on the American Association for Justice Education Fund Board and they took between $150,000 and $350,000 in PPP bailouts." 
Roll Call: $14M in relief funds find members of Congress and family
"DeLauro's fellow appropriator, Pennsylvania Democrat Matt Cartwright, also has business ties to a company that received PPP loans. Scranton law firm Munley Law PC received a minimum of $350,000 in funding. Cartwright's wife, Marion Munley, is a partner at the firm, where the congressman was also a partner before his successful House bid in 2012."
PoliticsPA: PPP Loans Ignite Oppo Free-For-All
"Reps. Matt Cartwright's (D-Lackawanna) wife, Marion Munley, has a law firm that received between $350,000 and $1 million in funds from the PPP, according to Politico."