Crooked Cartwright Admits To Hiding Income From Firm That'd Benefit From His Trucking Bill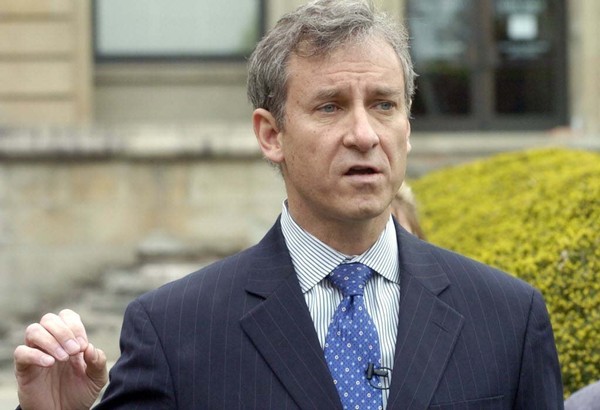 Crooked Matt Cartwright is back in the news again for his seemingly never-ending ethics woes. After multiple ethics complaints were filed against the Congressman, it looks like he's being forced to *at least partially* come clean.
Sadly, it's likely too little too late now that the Ethics Committee seems poised to move forward with a formal investigation.
In case you missed it…
Pennsylvania Democrat Discloses Wife's Work For Law Firm That Stands To Benefit From His Trucking Bill
Washington Examiner
Alana Goodman
October 22, 2019
https://www.washingtonexaminer.com/politics/pennsylvania-democrat-discloses-wifes-work-for-law-firm-that-stands-to-benefit-from-his-trucking-bill
Rep. Matt Cartwright amended two years of financial disclosure statements amid allegations that he and his wife would personally benefit from truck insurance legislation he sponsored, according to public records.
The Pennsylvania Democrat has introduced multiple bills to raise the mandatory liability insurance for truck drivers while also holding a multimillion-dollar financial stake in his family law firm that specializes in truck accident-related lawsuits, the Washington Examiner reported last month.
President Trump won Cartwright's northeastern Pennsylvania district by 11 points, and the lawmaker could face a difficult reelection race as Democrats seek to defend their House majority.
Cartwright was hit with two ethics complaints after the report, alleging that he violated House conflict of interest rules by pushing the bills and also failed to disclose his wife's income from the law firm.
The congressman amended his financial disclosure reports to acknowledge his wife earned income from Munley Law in 2017 and 2018, according to an Oct. 10 filing.
The amendment was filed two days after the Foundation for Accountability and Civic Trust, a conservative watchdog group, submitted a complaint to the Office of Congressional Ethics. The group said Cartwright "failed to disclose his wife's income from Munley Law" in "apparent direct violation of the Ethics in Government Act."
The act requires members of Congress to disclose any spousal income "that totaled $1,000 or more from a single source."
FACT called on the Office of Congressional Ethics to investigate Cartwright's work on the legislation. "The clear conflict of interest in this case is made worse by the Congressman's apparent lack of transparency the law requires," said FACT's executive director Kendra Arnold in a statement. "The failure to disclose a financial interest, in this case his wife's income that is directly related to the legislation he sponsored, is highly suspect and needs to be immediately investigated."
A spokesperson for Cartwright declined to comment.
Cartwright introduced two bills over the summer that would increase the minimum insurance coverage for commercial truck drivers from $750,000 to $4.5 million.
The insurance hike is backed by personal injury lawyers who would be able to collect larger payouts under the law. They claim the current minimum is inadequate for accident victims. Truck industry advocates oppose the change, arguing that it would hurt trucking companies by significantly increasing insurance premiums.
Cartwright and his wife have profit-sharing agreements with Munley Law valued at between $2 million and $10 million, according to Cartwright's 2018 financial disclosure report. Munley Law, which was founded by Cartwright's father-in-law, bills itself in advertisements as "the nation's leading truck accident team."
Cartwright's wife, Marion Munley, works as an attorney for the firm where she specializes in commercial truck accident-related injury lawsuits. Munley also sits on the board of governors for the American Association for Justice and served as chairman of the organization's Trucking Litigation Group until July. The trial attorney trade group has been a leading advocate for Cartwright's legislation, according to lobbying disclosure records.