PoliticsPA: Cartwright sides with Dems over constituents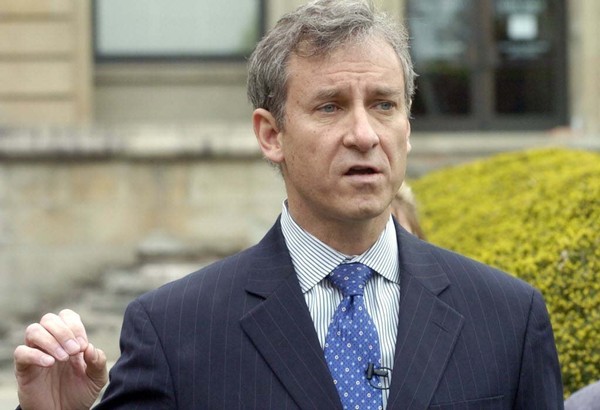 Uh oh. Matt Cartwight is under fire again, this time in the local press, for his radical record in Congress. Despite representing a district Trump won by 10 points, PoliticsPA reports Cartwright has been touting the liberal party line in Washington and refused to even consider voting like his constituents.
Not a great headline for one of the country's most vulnerable members of Congress!
In case you missed it…
Cartwright Stays Loyal To Dems in Party Unity Score
Politics PA
John Cole
June 18, 2019
http://www.politicspa.com/cartwright-stays-loyal-to-dems-in-party-unity-score/91506/
[…] According to a new Roll Call article, he's doing something most Democrats in President Donald Trump won districts aren't leading into 2020. Not moving to the middle.
Since beginning his fourth term in Congress, Cartwright has voted with his party on 99.3% of votes so far in 2019. Cartwright represents one of the eight districts in 2020 that are held by Democrats that Trump bested Sec. Hillary Clinton by more than 9 points. He's the only Pennsylvania Democrat to represent a district that voted for Trump by more than 5 points.
The next closest Democrat of the eight "most vulnerable" in the country is Rep. Max Rose (D-NY) who has voted with the party 90.7% of the time this session.
In Cartwright's two most recent reelection bids, he won by 9 points in 2018 over John Chrin and scored a 7 point victory from Matt Connolly in 2016, while Trump was on the ballot.
While his GOP challenger next year remains unknown at this time, although former Rep. Lou Barletta (R-Luzerne) has yet to rule it out, the opposing party is already targeting the district. Cartwright's seat is one of three in the state that the NRCC is hoping to flip in 2020, along with Rep. Conor Lamb (D-Allegheny) and Susan Wild (D-Lehigh), who all won by approximately double digits in 2018. Two pro Trump super PACs aiming to increase voter registration for the President prior to next year's election also detailed their focus of trying to flip the 8th district as well.