Boxer ❌ Smith Endorsement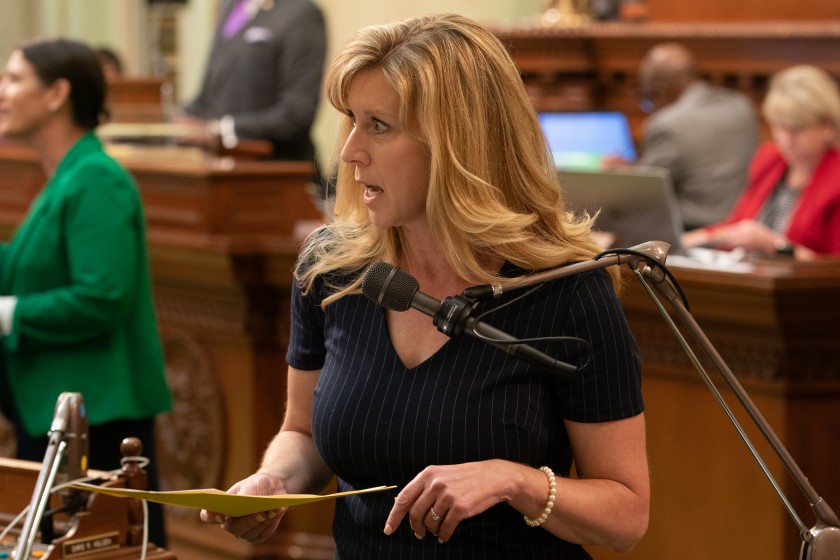 Christy Smith's campaign is in a complete tailspin since mocking fighter pilot Mike Garcia's military service, and apparently now even Barbara Boxer is having doubts about Smith's candidacy.
After issuing her endorsement, Senator Boxer quickly reversed course. Late yesterday, Boxer deleted her tweet endorsing Christy Smith (and criticizing Mike Garcia's military service) apparently deciding that, on second thought, she wanted no part in Smith's mocking veterans.
In case you missed it…
Barbara Boxer deletes tweet criticizing former Navy fighter pilot running as Republican in California
Washington Examiner
Kerry Picket
May 5, 2020
https://www.washingtonexaminer.com/news/barbara-boxer-deletes-tweet-criticizing-former-navy-fighter-pilot-running-as-republican-in-california 
Former California Sen. Barbara Boxer deleted a tweet taking a jab at Republican candidate Mike Garcia, who is running for the state's 25th Congressional District special election.
Boxer, 79, a supporter of Garcia's opponent, California Democratic Assemblywoman Christy Smith, took aim Tuesday at Garcia, 46, a former Navy fighter pilot and 10-year Raytheon executive, for his opposition to the Affordable Care Act.
".@ChristyforCA25's opponent @MikeGarcia2020 will tell you at length about being a fighter pilot. What he is not telling you is that he will vote to end healthcare for millions of Americans & coverage for preexisting conditions for all of us. Vote today," Boxer said in the now-deleted missive.
Smith, 50, previously criticized Garcia over how he campaigned on his military background last week during an online call with her supporters, saying, "I texted my team, and I'm like, 'OK, he's got pictures of planes behind him. I've got constitutional law books' — the irony."
Read the full article HERE.