Axne *literally* bear hugs Biden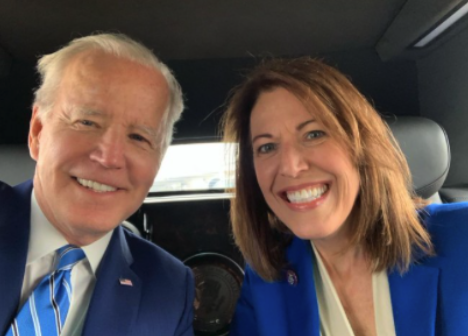 Today, Cindy Axne said  she's "thrilled to welcome" to welcome Joe Biden to Iowa. She even bearhugged him on the tarmac and was falling over herself to take a selfie in his limo.
Axne can fangirl all she wants, but Iowans couldn't disagree more — nearly 60% of Iowans disapprove of Joe Biden's job performance. And with inflation hitting the highest level since the Carter Administration, it isn't hard to see why.
"Clearly, Cindy Axne went to Washington and lost touch with Iowans," said CLF Press Secretary Cally Perkins. "Axne can take all the selfies she wants, but it's just reminding voters Democrats are to blame for record high prices, soaring crime, and a wrecked economy."