Amid soaring gas prices, Titus says: suck it up & buy $60,000 EV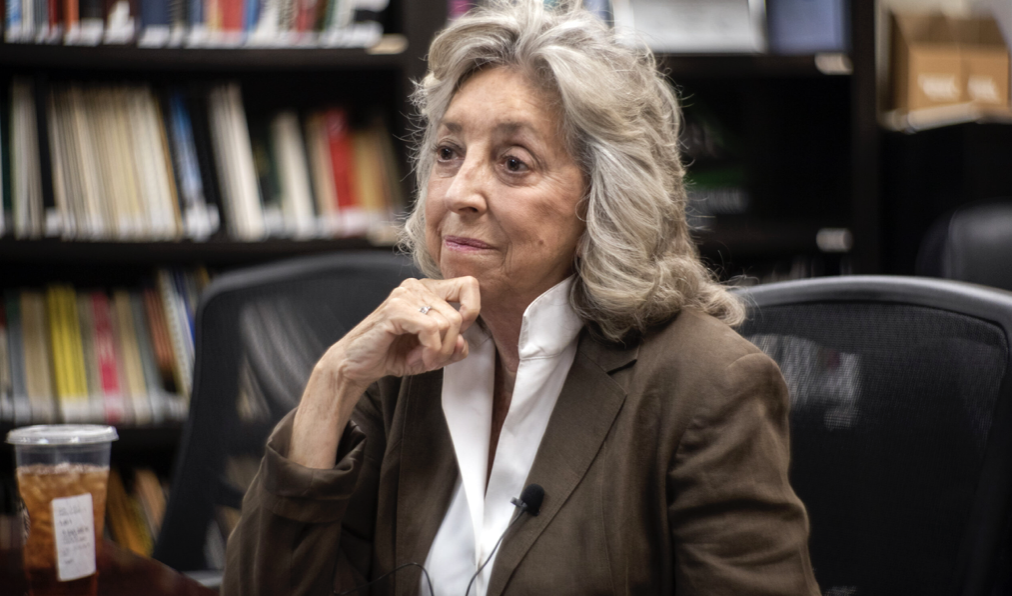 Local press is blasting Congresswoman Dina Titus after telling Nevadans struggling with $5/gallon gas to shell out upwards of $60,000 for electric vehicles – TWICE the median household income in Nevada.
After three decades in office, it's clear Dina has completely lost touch with working Americans.
As Titus' Republican challenger, Mark Robertson, put it: "Working families in Nevada are also feeling the heat of record inflation and don't have $60,000 laying around for an electric car."
In case you missed it…
Amid Soaring Gas Prices, Rep. Titus Promotes Electric Vehicles
Megan Barth | Nevada Globe
June 22, 2022
https://thenevadaglobe.com/articles/amid-soaring-gas-prices-rep-titus-promotes-electric-vehicles/
On June 17, Rep. Dina Titus was a panelist on an event entitled, "Earth, Fire, Wind, Water – Climate Considerations in Nevada" for the National Climate Security Tour. The tour was hosted by The American Security Project, a "nonpartisan organization created to educate the American public and the world about the changing nature of national security in the 21st Century" that is, actually, heavily partisan whose Board members and officers are predominately Democrats.
The outline of the event reads: "Climate change is  impacting every industry in Nevada and the surrounding area. From public health and the hospitality industry to agriculture and water resources, climate change is fundamentally changing how the state does business and how the military operates in the region. With a several new climate mitigation projects underway and climate plans in place, how has resilience and climate thinking changed in Nevada? How can key stakeholders, businesses, government facilities, and area military installations collaborate to identify actions, resources, and next steps to prepare for the challenges of tomorrow?"
While some Democrats are blaming inflation on climate change, a majority of unelected Democrats are blaming the Biden administration as Nevada households have been hit the hardest. Once known as a "hidden tax," inflation isn't so hidden as gas prices in Nevada soar over 100 percent in one year.
During her presentation, Titus touted the Biden administration's massive spending (a primary cause of inflation) and their goal to "transition" 50 percent of Americans into electric vehicles by 2030.
Yet, if consumers want to follow the government's plans to eliminate the combustible engine, they will have to cough up $60,054 for an electric vehicle (EV) to replace their gas guzzler—twice the median household income in Nevada.
Additionally, those who purchase an EV will pay an average of $67 to $266 per month in increased electricity bills, 21 percent more in insurance, and $1,200 to install a home charging station. This increase in electricity bills will add to the increases Nevadan households are paying during these inflationary times. As reported by The Globe, the increase in monthly costs for average Nevada households are as follows: Food: $70; Shelter: $113; Transportation: $306; Energy: $175. Even if prices stop increasing altogether, the inflation that has already occurred will cost the average Nevada household $8,231 over the next 12 months.
As Rep. Titus focuses on electric vehicles and climate change, Nevadans are focused on their pocketbooks, and if the economy is on the minds of Nevadans in November, Titus' "toss-up" congressional district may toss a win to her GOP challenger Mark Robertson.
"Unfortunately, there is no real solution being offered by Dina Titus or any of the other Washington Democrats when it comes to sky-high gas prices," Robertson told the Nevada Globe on Wednesday. "The Biden Administration, fully backed by Congressional Democrats, has stifled our energy industry which has led to gas reaching nearly $6 in much of Nevada. Working families in Nevada are also feeling the heat of record inflation and don't have $60,000 laying around for an electric car. For Rep. Titus to suggest that they can afford such an expense shows she is extremely out of touch with her constituents and the economic challenges they face."