Actually, Finkenauer is 4x more woke than AOC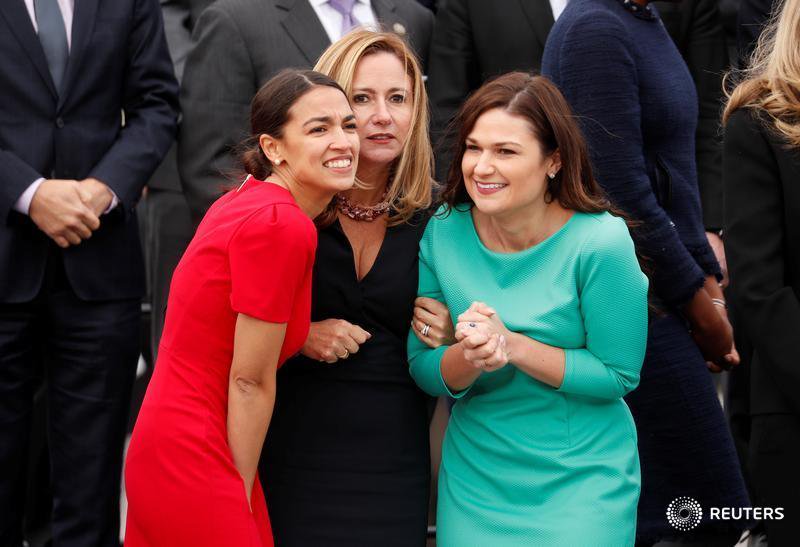 According to <a href="https://www.usatoday.com/story/news/politics/2019/08/26/abby-finkenauer-alexandria-ocasio-cortez-democrat-split/1837766001/">USA Today's ridiculous piece on Abby Finkenauer</a>, Abby is a real bipartisan warrior, worlds apart from the Democrats' socialist leaders like Alexandria Ocasio-Cortez.
But truth is: according to Abby's voting record, Finkenauer is even more extreme. Despite representing a seat President Trump won by 4, Abby Finkenauer <a href="https://projects.fivethirtyeight.com/congress-trump-score/house/">votes against President Trump almost 4 times more often than AOC</a>, according to Nate Silver's much-famed FiveThirtyEight project.
Yeah … Abby is 4x as woke as socialist Alexandria Ocasio-Cortez, who <a href="https://projects.propublica.org/represent/members/F000467-abby-finkenauer/compare-votes/O000172-alexandria-ocasio-cortez/116″>she votes with 91% of the time anyway</a>.
Try to keep that in mind the next time one of these swing district dems like Finkenauer tries to pitch a profile on how "moderate" she supposedly is.
<a href="https://projects.fivethirtyeight.com/congress-trump-score/house/"><img class="aligncenter wp-image-7656 size-full" src="https://www.congressionalleadershipfund.org/wp-content/uploads/2019/08/Unknown.png" alt="" width="527″ height="167″ /></a>
<strong><em>"Abby sure knows know to spin it, but the truth is there's not one lick of difference between her and the socialists like Alexandria Ocasio-Cortez who've taken over the Democratic Party." – CLF Spokesman Calvin Moore.  </em></strong>